Xue Feng
ACTRESS, MISCELLANEOUS
Xue Feng Movies or Tv Shows (upto Feb 2023) - Watch Online
29th May 2022 | FlixCatalog Staff
Your region: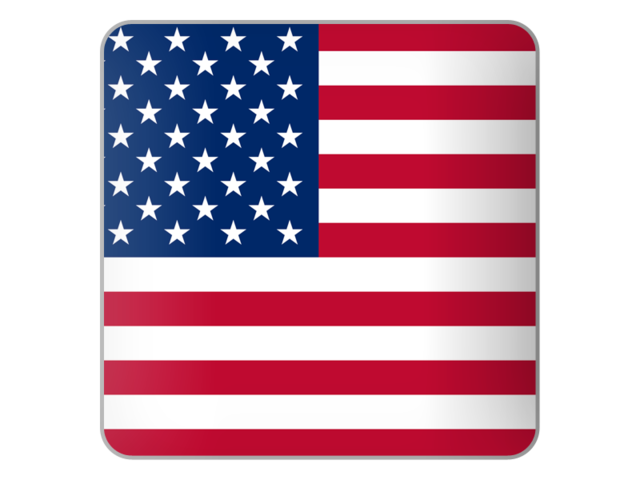 USA
Professionally trained in the area of Acting Arts, Xue Feng is a Canadian-Chinese broadcast journalist, television presenter, TV host, and news editor, best known for presenting the New Tang Dynasty Television (NTDTV) program, "NTD Vancouver Daily News." Her media interests range from reporting, program hosting, scriptwriting and news editing. The early years of countless news reporting and editing experiences built a solid basis for Ms. Feng's great ability and instincts in streamlining news production both in TV studio and on location, in particular for her remarkable performance of TV program presentation and production.As an experienced bilingual media talent, and partly because of her acting skills, Ms. Feng has held various media positions in Canadian NTDTV while simultaneously building a career as a professional actress with a focus on humanitarian issues in China. She has made numerous news recording and broadcasting, presented TV programs, as well as participated in a number of award-winning filming projects in Canada.In her television work, as of today, Ms. Feng has presented multiple TV programs on NTDTV, including "NTD Weekly News," "NTD Vancouver Daily News," "Coronavirus Pandemic: Tracking the global outbreak" and "Home and Happiness" (a home-renovation show). She also regularly reports on "Focus Canada" as a broadcast journalist and news editor.Most of the programs Ms. Feng hosted are a roundup of news and lifestyle stories collected, interviewed and edited from major Canadian headlines. For example, "NTD Vancouver Daily News" is a daily 30-minute local newscast from Monday to Friday at 5 PM PST. "NTD Weekly News," on the other hand, is major Canadian news stories of the week on broadcast every Saturday at 7:30am PST. The most significant program though would be "Coronavirus Pandemic: Tracking the global outbreak," which is an international collaborative news project launched by NTDTV at the beginning of 2020 in response to the global Covid-19 outbreak.NTDTV is a U.S. television broadcaster, based in New York City with correspondents in over 70 cities worldwide, including the branch in Vancouver, Canada. The television was founded as a response to Chinese Communist Party's (CCP) human rights repression and news censorship in China. Since its inception in 2001 as a Chinese-language broadcaster, NTD retains a focus on China in its news broadcasts, follows the principles of "Truth and Tradition," and offers "uncensored news and unbiased information" that China's state-controlled media would not cover.During her work in NTDTV, Ms. Feng always keeps this mission in her mind to bring the uncensored news and information to the public, including those viewers from China. In 2020 under the Covid-19 emergency, she participated in NTD's international live reporting project "Coronavirus Pandemic: Tracking the global outbreak" as the only Canadian host in the program, cooperating with the other two hosts from the United States and the United Kingdom. This half-hour TV program airs 3 to 4 times a week, giving accurate and timely coverage of the Covid-19 pandemic to global audiences while making substantial efforts in uncovering CCP's cover-ups and scandals by disclosing inside Covid-19 information from government sources in mainland China.Ms. Feng's bilingual skills and insights on China-related issues have made her reports and program presentation invaluable during this unprecedented time. She captures a comprehensive image of Canada's response to the 2020 pandemic and the actual impact it has had on Canadians. The Canadian reports in this TV program use large and reliable quantities of information sources including the Canadian government's responses to the pandemic, interviews with various members of the Canadian parliament, members of the Ministry of Health, Vancouver and Toronto International Airport Security Department, Canadian business owners, and professors of the University of British Columbia, clinical experts and other scholars, which enables her to make in-depth analyses from a professional perspective.Ms. Feng's TV programs are available to Canadian and international viewers through both NTDTV and Shaw Communications Inc. NTDTV is being broadcast via satellites, cable systems and IPTV (Roku system) Internet platform, capable of reaching 200 million viewers and audience globally, including 50 million in Mainland China. As to Shaw Communications, it is a Canadian telecommunications company that provides telephone, Internet, television, and mobile services backed by a fibre optic network. Headquartered in Calgary, Alberta, Shaw provides services mostly in British Columbia and Alberta, with smaller systems in Saskatchewan, Manitoba, and Northern Ontario.In addition to her media engagements, Ms. Feng's concerns on human rights status in China led her to actively collaborate with the award-winning filmmaker and director, Leon Lee in his filming projects. She performed as an actress in Leon's multiple films, including the internationally recognized documentary "Human Harvest" (aka "Davids and Goliath," 2014), "Avenues of Escape" (2017), and "The Bleeding Edge" (2016).The documentary film "Human Harvest" follows the investigative work by Canadian Nobel Peace Prize nominees David Matas and David Kilgour on whether and how state-run hospitals in China harvested and sold organs, by killing tens of thousands of prisoners of conscience, who are mainly Falun Gong practitioners. It adopted the monodrama-form that needed only one actress-a young female Falun Gong practitioner whose organs were harvested alive, and Ms. Feng was selected to portray this role.This film was supported by the Canada Media Fund's Diverse Languages Program and gained extensive international recognition. It soon received the Peabody Award for Documentaries in April 2015. By way of background, the Peabody Award was established in 1940 by a committee of the National Association of Broadcasters to honor excellence in radio broadcasting. It is the oldest major electronic media award in the United States. Peabody Awards are distributed annually to 30 out of 60 finalists culled from more than 1,000 entries. Because of the academic affiliation and reputation for discernment, the awards are held in high esteem within the media industry. "A Peabody is like an Oscar wrapped in an Emmy inside a Pulitzer," - describes Stephen Colbert, entertainer, multiple award-winner.In November 2015, the film "Human Harvest" again received the AIB Media Excellence Awards in the section of International Investigative Documentary. The other awards the film received include Salem Film Fest Awards - "The Michael Sullivan Frontline Award for Journalism in a Documentary Film," Flathead Lake International Cinemafest, "Best Picture-Documentary," Big Muddy Film Festival, Best Documentary Feature, Global Film Awards, "Humanitarian Awards: Grand Prize," among many others.As part of Director Leon Lee's filming team, Ms. Feng was also proud of her recent appearances in his other notable films, "Avenues of Escape" (2017) and "The Bleeding Edge" (2016). These projects also brought the glories and honors to the entire filming and production team. The recognition they received include the following:· 2017 Leo Awards - Best Feature Length Documentary Program, Best Direction in a Documentary Program, and Best Screenwriting in a Documentary Program or Series;· 2016 Canadian Screen Award-Nominee;· 2015 for Association of International Broadcasters - Best International Investigative Documentary;· 2015 Spicel Julie Award for Florida Film Festival; and· 2015 for Reno Film Festival - Board Choice Award.· 1st Place-Viewster Online Film Fest + $50,000 Prize;· 2014 Hamilton Film Festival - Best Documentary;· Flathead Lake International Cinemafest - Best Picture - Documentary;In Ms. Feng's words, "It takes courage to do what I do. From day one, I knew what I was getting into. There is a cost but it's worth it." - IMDb Mini Biography By: Brett Renee Price


Fan Zone
Xue Feng's Movies and Tv Series available to Stream now ..
Betrayed by their nation, persecuted for their beliefs, an impossible escape was their only option.
8.4/10
72 min
Available in 4 platform(s).