Joe E. Ross
ACTOR, SOUNDTRACK
Joe E. Ross Movies or Tv Shows (upto Dec 2023) - Watch Online
29th May 2022 | FlixCatalog Staff
Your region: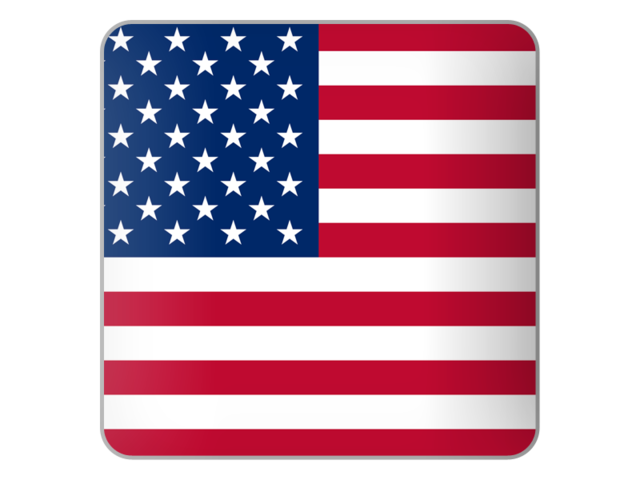 USA
Short (5'7"), chunky-framed, crevice-faced, gravel-voiced comedian Joe E. Ross typically played loveable buffoons and good-natured slobs while his "ooh, ooh!" character sounds would become a beloved catchphrase over time on TV and the night club stage. He was born Joseph Roszawikz to Jewish immigrants in Manhattan on March 15, 1914, and began his career, ironically enough, as a singing waiter/tenor in gangster-filled speakeasy clubs after dropping out of high school. His chosen path of comedy was taken when he was quickly elevated there to announcing and telling off-colored jokes. After a comic break at the Queens Terrace in 1938, he steadily built up his notorious image as a 'blue comedy" entertainer and impressionist performing and emceeing at burlesque clubs and various niteries around and about the Schuster circuit out of Chicago. WWII military service with the Army Air Corps briefly interrupted his career.Following his military discharge, Ross headed for Hollywood to pursue standup work. At one point he teamed with equally vulgar comedian Dave Starr ("Starr & Ross"). Together they made an inauspicious film debut in the hotsy-totsy girlie show Teaserama (1955), which featured strippers Bettie Page and Tempest Storm along with female impersonator Vicki Lynn. The underground flick had Starr & Ross doing their familiar lowbrow, baggy-pants vaudeville schtick. Another failed "break" for Ross came with the "B" film comedy Hear Me Good (1957), co-starring Hal March, which went nowhere and resulted in no other offers. The funnyman's greatest claim to fame would happen after cleaning up his "blue" act for TV.Joe, whose characters possessed an intriguing Runyonesque ambiance, hit strong notice playing third banana to Phil Silvers on his popular late 1950s series (The Phil Silvers Show (1955) (aka "You'll Never Get Rich"/"Sgt. Bilko"). He then moved on to co-star on the cult comedy series Car 54, Where Are You? (1961) as dim-bulbed police officer Gunther Toody, opposite tall, lugubrious Fred Gwynne (as Officer Francis Muldoon). Silvers discovered Ross working at a Miami Beach club, and he and producer/partner Nat Hiken thought Ross was perfect for the role of dunderhead Master Sgt. Rupert Ritzik on the "Bilko" show. It was Hiken who later gave the green light for Ross to co-star with Gwynne in "Car 54." Notorious for forgetting his lines, Ross's trademark "ooh, ooh" was nervously developed as a way of giving him time to remember his next line! The catchphrase would follow him for the rest of his career. "Car 54" only lasted two seasons but became a cult classic in years to come.Ross' last regular TV role was as caveman "Gronk" in the comedy series It's About Time (1966) produced by Sherwood Schwartz, in which he co-starred with cavegirl Imogene Coca. The ludicrous plot had two present-time astronauts, [0611955] and [link-nm0018173], accidentally rocketing through a time vortex back to the Cro-Magnon Age. When the series took an immediate dive in ratings, producers decided to change the setting and bring the starring cast back to present day surroundings. It didn't help. The series met with a swift cancellation.Ross, a very crude, boorish, temperamental fellow off stage, more or less fell out of favor in Hollywood after this. He returned to the comforts of the nightclub scene and even recorded a novelty song album ("Love Songs from a Cop"). He appeared in bits now and then in obscure features with such tasteless and exploitative titles as How to Seduce a Woman (1974), Linda Lovelace for President (1975), När flickorna förlorar mödom (1976), Gas Pump Girls (1979) and The Happy Hooker Goes to Washington (1977). His last movie role was another cameo in Pennies from Heaven (1981).In 1968, Ross briefly teamed on the standup comedy stage with singing straight man Steve Rossi ("Rossi & Ross") after Rossi broke up with busy-haired partner Marty Allen. It lasted mere months. Joe did find some steady voice work in animated cartoons during the 1970s. Once quoted as saying, "I'd like to die making people laugh," the comic got his wish. The often-married ("His love life was centered around dating strippers!" Rossi once said), 68-year-old comic suffered a fatal heart attack on August 13, 1982, while appearing on the clubhouse stage at his own Van Nuys, CA apartment complex. He was survived by his last wife Arlene and was buried at nearby Forest Lawn Cemetery. - IMDb Mini Biography By: Gary Brumburgh / gr-home@pacbell.net


Fan Zone
Joe E. Ross's Movies and Tv Series available to Stream now ..
A modern continuation of the original Tom and Jerry cartoon, where the cat-and-mouse duo are now close friends through a series of adventures and chaos.
7.8/10
99 min
Available in 3 platform(s).
A kung-fu-fighting pup and his snickering cat sidekick battle crime.
6.9/10
22 min
Available in 2 platform(s).
Animated series centering on three bears who live in a zoo. Every now and then they try to sneak out of the zoo. So the zoo keeper and his assistant try to stop them or apprehend them when ...
6.3/10
30 min
Available in 3 platform(s).