Elsa Lanchester
ACTRESS, SOUNDTRACK
Elsa Lanchester Movies or Tv Shows (upto Dec 2023) - Watch Online
29th May 2022 | FlixCatalog Staff
Your region: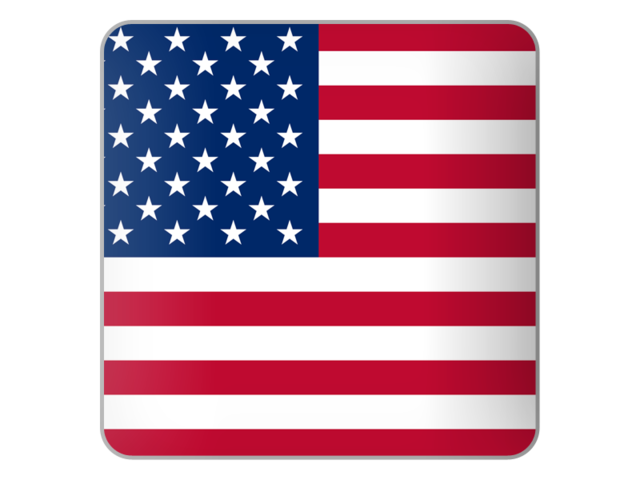 USA
Elsa Sullivan Lanchester was born into an unconventional a family at the turn of the 20th century. Her parents, James "Shamus" Sullivan and Edith "Biddy" Lanchester, were socialists - very active members of the Social Democratic Federation (SDF) in a rather broad sense and did not believe in the institution of marriage and being tied to any conventions of legality for that matter. Her mother had actually been committed to an asylum in 1895 by her father and older brothers because of her unmarried state with James. The incident received worldwide press as the "Lanchester Kidnapping Case".Elsa had a great desire to become a classical dancer and to that end at age 10 her mother enrolled her at the famed Isadora Duncan's Bellevue School in Paris in 1912. But the uncertainties of WW1 brought her home after only two years. At age 12, she was sent to a co-educational boarding school in Kings Langley, Hertfordshire, England, to teach dance classes in exchange for her education and board. In 1918, she was hired as a dance teacher at Margaret Morris's school on the Isle of Wight.Next to dance, she loved the music halls of the period, so in 1920 she debuted in a music hall act as an Egyptian dancer. About the same time she founded the Children's Theater in Soho, London and taught there for several years. She made her stage debut in 1922 in the West End play Thirty Minutes in a Street. In 1924 she and her partner, Harold Scott, opened a London nightclub called the Cave of Harmony. They performed one-act plays by Pirandello and Chekhov and sang cabaret songs. She would later collect and record these and many others. The spot was frequented by literati like Aldous Huxley, H.G. Wells and also James Whale, working in London theater and soon to be directing on Broadway and Hollywood's most famous horror films. Lanchester kept busy including, on her own admission, posing nude for artists. During a 1926 comic performance in the Midnight Follies at London's Metropole, a member of the British Royal family walked out as she sang, "Please Sell No More Drink to My Father". She closed her nightclub in 1928 as her film career began in earnest.Perhaps not beautiful in the more conventional sense, Lanchester was certainly pretty as a young woman with a turned-up nose that gave her a pert, impish expression, all the more striking with her large, expressive dark eyes and full lips. She had a lithe figure that she carried with the assuredness of her dancing background. Her voice was bright and distinctive, and had a delightful rush and trill that had an almost Scottish burr quality. What clicked on stage would do the same in the movies.Her first film appearance was actually in an amateur movie by friend and author Evelyn Waugh called The Scarlet Woman: An Ecclesiastical Melodrama (1925). Her formal film debut was in the British movie One of the Best (1927). She continued stage work and became associated in 1927 with a rather self-possessed but keenly dedicated actor, Charles Laughton. He appeared with her in three of four films Lanchester did in 1928. Three of these were written for her by H.G. Wells). They did a few plays as well and wed in 1929. According to Lancester, after two years, she discovered he was homosexual but they remained married until his death in 1962. Lanchester declared in a 1958 interview that she kept to a separate career path from her husband. They appeared together on occasion -- moving through 1931 with several smart play-like films including Potiphar's Wife (1931) with Laurence Olivier. She had done the play Payment Deferred in London in 1930 and followed it to Broadway in 1931.MGM offered her a contract in 1932. In 1933 Alexander Korda was casting his The Private Life of Henry VIII. (1933) and decided that Laughton was the perfect choice - and his wife would be just as perfect as one of Henry's six wives. Her versatility pointed to a part with some comedic elements and fitting more into a caricature. She looked most like Hans Holbein's famous portrait of Anne of Cleves (Henry's fourth wife who was actually somewhat more homely than the painter depicted). In costume Lanchester was charming if not striking. Her interpretation of Anne was a perfect integration with herself, and her scene with Laughton informally playing cards on the marriage bed and deciding on annulment is a highpoint of the movie.Of course, it would be hard to mention her film career of the 1930s without mentioning the one role that would forever dog her, The Bride of Frankenstein (1935). Having come to Hollywood with Laughton in 1932 (but not permanently until 1939), Lanchester did only a few films up to 1935 and was disappointed enough with Hollywood's reception to return to London for a respite. She was quickly called back by old friend from London, stage and film associate James Whale, now the noted director of Frankenstein (1931) and The Invisible Man (1933). He wanted her for two parts in Bride: author Mary Shelley and the bride. A central joke of the movie build-up was the tag lines: "WHO will be The Bride of Frankenstein? WHO will dare?"Indeed, it was no honeymoon for her. For some ten days, Lanchester was wrapped in yards of bandage and covered in heavy makeup. The stand-on-end hairdo was accomplished by combing it over a wire mesh cage. Lanchester was in real agony with her eyes kept taped wide open for long takes - and it showed in her looks of horror. Her monster's screaming and hissing sounds (based on the sounds of Regents Park swans in London) were taped and then run backward to spook-up the effect. She was delightfully melodramatic and picturesque as Wollstonecraft, and her bride would become iconic. Many have considered The Bride of Frankenstein (1935) the best of the golden age horror movies. Lanchester stood out in her next movie with Laughton the next year, Korda's dark Rembrandt (1936), but she only did a few more films for the remainder of the decade. Through the 1940s she was doubly busy -- a couple of films per year while regenerating her beloved musical revue sketches. She performed for 10 years at the Turnabout Theater in Hollywood, using old London music hall/cabaret songs and others written for her. Later she would have to split her time further doing a similar act at a supper club called The Bar of Music. By the later 1940s she had become rather matronly, and the roles would settle appropriately. But she always lent her sparkle, as with her charming maid Matilda in The Bishop's Wife (1947). She would be nominated for best supporting actress in Come to the Stable (1949).She entered the 1950s busy with road touring of her nightclub act with pianist J. Raymond Henderson (who went by "Ray" and who is sometimes confused with popular songwriter Ray Henderson). There was a series of tours to complement Laughton's famous reading tours, called Elsa Lanchester's Private Music Hall which ended in 1952; Elsa Lanchester--Herself which ended in 1961; and once more in 1964 at the Ivar Theater. She was equally busy with a stock of film roles and a large share of TV playhouse theater. She made ten movies with Laughton, the last of which, Witness for the Prosecution (1957) garnered her second supporting actress nomination. But her dizzy Aunt Queenie Holroyd of Bell Book and Candle (1958) is a fond remembrance of that time.With the two decades from the 1960s to early 1980s, Lanchester was a fixture on episodic TV and an institution in Disney and G-rated fare -- perhaps a bit ironic for the unconventional Lanchester. She wrote two autobiographies: "Charles Laughton and I" (1938) and "Elsa Lanchester: Herself" (1983), both recalling her nearly 100 roles before the camera. Lanchester remained humorously reflective in regard to her film career: "...large parts in lousy pictures and small parts in big pictures." It was the mix of silly, bawdy, and outrageous in her revues that was her great joy: "I was content because I was fully aware that I did not like straight acting but preferred performing direct to an audience. You might call what I do vaudeville. Making a joke, especially impromptu, and getting a big laugh is just plain heaven." - IMDb Mini Biography By: William McPeak


Fan Zone
Elsa Lanchester's Movies and Tv Series available to Stream now ..
A social misfit uses his only friends, his pet rats, to exact revenge on his tormentors.
6.2/10
95 min
Available in 16 platform(s).
The murder of a Wax Museum proprietor and some other strange goings-on in the vicinity prompt a police investigator to determine whether the killer is one of the principles who wants to own...
5/10
93 min
Available in 4 platform(s).
A San Francisco cab driver finds himself in possession of a monkey that is carrying a formula for turning atomic waste into a plutonium bomb. He finds himself framed for a murder and chased all over town by people trying to get the formula.
4.7/10
108 min
Available in 6 platform(s).