Dorothy Malone
ACTRESS, SOUNDTRACK
Dorothy Malone Movies or Tv Shows (upto Jun 2022) - Watch Online
29th May 2022 | FlixCatalog Staff
Your region: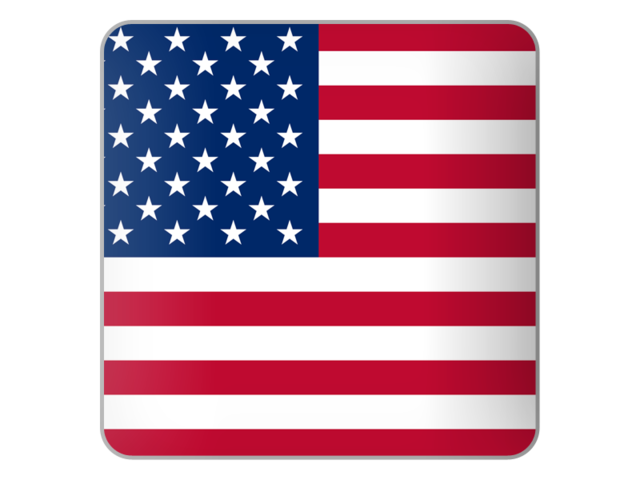 USA
The blonde, sultry, dreamy-eyed beauty of Dorothy Malone, who was born in Chicago, Illinois, took some time before it made an impact with American film-going audiences. But once she did, she played it for all it was worth in her one chance Academy Award-winning "bad girl" performance, a role quite unlike the classy and strait-laced lady herself.Born Mary Maloney and raised in Dallas, she was one of five children born to an accountant father and housewife mother. Two older sisters died of polio. Attending Ursuline Convent and Highland Park High School, she was quite popular (as "School Favorite"). She was also a noted female athlete while there and won several awards for swimming and horseback riding. Following graduation, she studied at Southern Methodist University with the intent of becoming a nurse, but a role in the college play "Starbound" happened to catch the eye of an RKO talent scout and she was offered a Hollywood contract.The lovely brunette started off in typical RKO starlet mode with acting/singing/dancing/diction lessons and bit parts (billed as Dorothy Maloney) in such films as the Frank Sinatra musicals Higher and Higher (1943) and Step Lively (1944), a couple of the mystery "Falcon" entries and a showier role in Show Business (1944) with Eddie Cantor and George Murphy. RKO lost interest, however, after the two-year contract was up. Warner Bros., however, stepped up to the plate and offered the actress a contract. Now billed as Dorothy Malone, her third film offering with the studio finally injected some adrenaline into her floundering young career, when she earned the small role of a seductive book clerk in the Bogart/Bacall classic Tote schlafen fest (1946). Critics and audiences took notice of her captivating little part. As a reward, the studio nudged her up the billing ladder with more visible roles in Two Guys from Texas (1948), Zaubernächte in Rio (1948), Konterbande (1949) and Vogelfrei (1949), with the westerns showing off her equestrian prowess if not her acting ability.Despite this positive movement, Warner Bros. did not extend Dorothy's contract in 1949 and she returned willingly back to her tight-knit family in her native Dallas. Taking a steadier job with an insurance agency, she happened to attend a work-related convention in New York City and grew fascinated with the big city. Deciding to recommit to her acting career, she moved to the Big Apple and studied at the American Theater Wing. In between her studies, she managed to find work on TV, which spurred freelancing "B" movie offers in the routine form of Saddle Legion (1951), ...jetzt wird abgerechnet (1952), the Martin & Lewis romp Starr vor Angst (1953), Die Hand am Colt (1953), Jack Slade - der Revolverheld von Colorado (1953), Schachmatt (1954) and Hölle 36 (1954).Things picked up noticeably once Dorothy went platinum blonde, which seemed to emphasize her overt and sensual beauty. First off was as a sister to Doris Day in Man soll nicht mit der Liebe spielen (1954), a musical remake of Vater dirigiert (1938), back at Warner Bros. She garnered even better attention when she appeared in the war picture Urlaub bis zum Wecken (1955), in which she shared torrid love scenes with film's newest heartthrob Tab Hunter, and continued the momentum with the reliable westerns Fünf Revolver gehen nach Westen (1955) and Der Teufel im Sattel (1955) but not with melodramatic romantic dud Ihr sehr ergebener... (1955) which tried to sell to the audiences a heterosexual Liberace.By this time she had signed with Universal. Following a few more westerns for good measure (In Acht und Bann (1955), Blut an meinen Händen (1956) and Dem Tode entronnen (1956), Dorothy won the scenery-chewing role of wild, nymphomaniac Marylee Hadley in the Douglas Sirk soap opera In den Wind geschrieben (1956) co-starring Rock Hudson, Lauren Bacall and Robert Stack. Stack and Malone had the showier roles and completely out-shined the two leads, both earning supporting Oscar nominations in the process. Stack lost in his category but Dorothy nabbed the trophy for her splendidly tramp, boozed-up Southern belle which was highlighted by her writhing mambo dance.Unfortunately, Dorothy's long spell of mediocre filming did not end with all the hoopla she received for In den Wind geschrieben (1956). Duell in den Wolken (1957), which reunited Malone with Hudson and Stack faltered, and Quantez, die tote Stadt (1957) with Fred MacMurray was just another run-of-the-mill western. Two major film challenges might have changed things with Der Mann mit den 1000 Gesichtern (1957) as the unsympathetic first wife of James Cagney's Lon Chaney Sr, and as alcoholic actress Diana Barrymore in the biographic melodrama Ihr Leben war ein Skandal (1958). Cagney, however, overshadowed everyone in the first and the second was fatally watered down by the Production Code committee.To compensate, Dorothy, at age 35 in 1959,, finally married -- to playboy actor Jacques Bergerac ( Ginger Rogers's ex-husband). A daughter, Mimi, was born the following year. Fewer film offers, which included Warlock (1959) and Höllenfahrt (1960), came her way as Dorothy focused more on family life. While a second daughter, Diane, was born in 1962, the turbulent marriage wouldn't last and their divorce became final in December 1964. A bitter custody battle ensued with Dorothy eventually winning primary custody.It took the small screen to rejuvenate Dorothy's career in the mid-1960s when she earned top billing of TV's first prime time soap opera Peyton Place (1964). Dorothy, starring in Lana Turner's 1957 film role of Constance MacKenzie, found herself in a smash hit. The run wasn't entirely happy however. Doctors discovered blood clots on her lungs which required major surgery and she almost died. Lola Albright filled in until she was able to return. Just as bad, her the significance of her role dwindled with time and 20th Century-Fox finally wrote her and co-star Tim O'Connor off the show in 1968. Dorothy filed a breach of contract lawsuit which ended in an out-of-court settlement.Her life on- and off-camera did not improve. Dorothy's second marriage to stockbroker Robert Tomarkin in 1969 would last only three months, and a third to businessman Charles Huston Bell managed about three years. Now-matronly roles in the films Philadelphia Clan (1979), Vortex (1982), The Being (1983) and Ruhe in Frieden (1987), were few and far between a few TV-movies -- which included some "Peyton Place" revivals, did nothing to advance her. Malone returned and settled for good back in her native Dallas, returning to Hollywood only on occasion. Her last film was a cameo in the popular thriller Basic Instinct (1992) as a friend to Sharon Stone. She will be remembered as one of those Hollywood stars who proved she had the talent but somehow got the short end of the stick when it came to quality films offered. - IMDb Mini Biography By: Gary Brumburgh / gr-home@pacbell.net


Fan Zone
Dorothy Malone's Movies and Tv Series available to Stream now ..
A newlywed couple move into the mansion of the bride's recently dead aunt. Soon strange things begin to happen when the various tenants and servants of the mansion don't want to leave and ...
4.6/10
88 min
Available in 1 platform(s).
A mutated creature is wreaking havoc in a small town in Idaho. A police chief and a government scientist team up to save their rural town from its menace.
4.3/10
82 min
Available in 2 platform(s).
Aliens visit the solar-powered house of a middle-class family, and the house is suddenly sucked into a time warp that transports it back to prehistoric times.
3.5/10
79 min
Available in 3 platform(s).