Dick Shawn
ACTOR, SOUNDTRACK, WRITER
Dick Shawn Movies or Tv Shows (upto Jan 2022) - Watch Online
16th Jan 2022 | FlixCatalog Staff
Your region: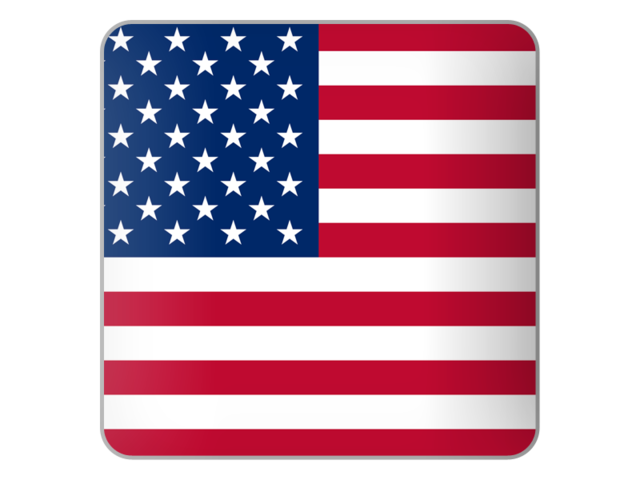 USA
One-of-a-kind comedian Dick Shawn was as intriguingly clever and off-the-wall as they came. As such, he proved to be rather an acquired taste on film and TV. A counterculture favorite far ahead of his time, it became a hit-and-miss effort in proper vehicles for this man's eccentric genius. He certainly found his element on the live comedic stage, however, in between his offbeat on-camera assignments.Born Richard Schulefand on December 1, 1923, in Buffalo, New York, Dick was raised in nearby Lackawanda where his father owned a clothing store. The family, including a brother, lived in the back room of the store. Athletics dominated his youth and, following high school, he tried out and won a contract with the Chicago White Sox. Before he could join the team, however, he was drafted into the Army where he sang and did comedy in USO shows. Following his discharge, he briefly attended the University of Miami, but the stand-up comedy stage seemed to beckoned and he moved to New York City to follow his wacky desire.Dick auditioned for Arthur Godfrey's "Talent Scouts" show (he didn't win) and changed his sir name to an easier sounding "Shawn" at this point. He began appearing at all the New York clubs and even played the New York Palace. He also found work on the Vegas comedy stage, and finally made his TV debut in 1955 guesting on "The Ed Sullivan Show," making eight appearances in total over the years. Other late 1950's and 60's variety shows came his way, increasing his popularity on "The Tonight Show," "The Kraft Music Hall," "The Eddie Fisher Show," "The Dinah Shore Chevy Show," "The Jimmy Dean Show," "The Jerry Lewis Show," "The Judy Garland Show," "The Andy Williams Show," "The Pat Boone Show" and "The Joan Rivers Show," among others.Dick slowly moved into the forefront during the be-bop 50s and early 60s with a comical penchant for playing cool, hip cats, Dick made his film debut featured in The Opposite Sex (1956), the musical remake of "The Women," in which he had a cameo in "The Psychiatrist" sketch. A few years later he returned to co-star with equally "way out" comic idol Ernie Kovacs in the military spoof Wake Me When It's Over (1960) as a hustling soldier out to make a buck in the Far East. During this mild bid for film stardom, he found himself top-billed as a hip, laid back genie in the thoroughly anemic satire The Wizard of Baghdad (1960).Dick made a distinct impression when he replaced the legendary Zero Mostel in the bawdy Broadway musical "A Funny Thing Happened on the Way to the Forum." On film, he stole a small scene as a deadbeat character in the all-star epic chase comedy It's a Mad Mad Mad Mad World (1963). By far, the one role that would completely overshadow all of his other film work was his mock, hammy portrayal of a singing Adolf Hitler in the show-within-a-show The Producers (1967), written and directed by Mel Brooks. In the film, which also starred Mostel and Gene Wilder as two con artists deliberately producing a stage "bomb" called "Springtime for Hitler," Shawn sang the absurdly narcissistic song "Love Power." This stroke of genius of matching actor to role would not happen again for him, but he certainly tried. For the most part, Dick's slick and smarmy persona got caught up too much in mediocre material.On TV, Dick stepped up his visibility appearing on the well-oiled comedy shows of the day, including "The Lucy Show," "That's Life," "Love, American Style," "Mary," "Laverne & Shirley," "Private Benjamin," "Three's Company," and a regular role as Russian Premier Zolotov in the short-lived political satire Hail to the Chief (1985) starring Patty Duke as a female U.S. president. He also could show a serious, dramatic side on such programs as "The Bold Ones," "Medical Center," Magnum P.I.," "The Fall Guy" and "St. Elsewhere."Dick seemed to be best taken in smaller doses. He provided a gallery of over-the-top oddballs during his three-decade career: a nerdy fiancé in the Rock Hudson battle-of-the-sexes comedy A Very Special Favor (1965); a wacky West Point captain alongside James Coburn in the slapstick war comedy What Did You Do in the War, Daddy? (1966); a Russian counterpart to Brian Keith's space-chosen civilian in the sci-fi comedy Way... Way Out (1966); an unhappy husband married to Tina Louise in The Happy Ending (1969); a psychiatrist to Natalie Wood's title character in Penelope (1966); an adulterous Jewish husband in the family drama Looking Up (1977); an investigating officer in the vampire spoof Love at First Bite (1979) starring George Hamilton as Dracula; a very rare lead as a suicide-prone anchorman in the black comedy Good-bye Cruel World (1982); a rock-and-roller character called Weevil, King of Evil in Rock 'n' Roll Hotel (1983); an annoying college professor in Young Warriors (1983); an aging drag queen in the crime thriller Angel (1984); a patient of Bud Cort's title character in The Secret Diary of Sigmund Freud (1984); a smug talk show host in Beer (1985); an equally smug psychiatrist in The Perils of P.K. (1986); an eccentric blueblood who hires Ally Sheedy in Maid to Order (1987); and a documentary filmmaker who, with Martin Mull, is forced to make porn in the comedy farce Rented Lips (1988). This final film of his was released posthumously.The comedian's biggest fan base, however, was the result of his one-man stage tours which contained a weird mix of songs, sketches, satire, philosophy and even pantomime. A bright, innovative wit, one of Dick's most notorious shows was called "The Second Greatest Entertainer in the World." During the show's intermission, Shawn would lie visibly on the stage floor absolutely still during the entire time. By freakish coincidence, the 63-year-old Shawn was performing at the University of California at San Diego on the evening of April 17, 1987, when, during the show, he suddenly collapsed on stage. The audience, at first laughing and thinking it was part of his odd shtick, had suffered a fatal heart attack. A not surprising end for this thoroughly intriguing character, Dick was survived by his four children from a previous marriage. - IMDb Mini Biography By: Gary Brumburgh / gr-home@pacbell.net


Fan Zone
Dick Shawn's Movies and Tv Series available to Stream now ..
When a weary and discouraged Santa Claus considers skipping his Christmas Eve run one year, Mrs. Claus and his Elves set out to change his mind.
7.7/10
51 min
Available in 9 platform(s).
The meanest villain in the West falls for a pretty schoolteacher and tries to change his ways, but a determined (and egomaniacal) singing sheriff is out to capture him.
7.2/10
97 min
Available in 3 platform(s).
Molly, a highschooler, secretly earns her living as Angel, a street prostitute whose only family and friends are the ones she works with on the streets. She has to survive against a serial killer who is targeting people of her profession.
5.8/10
94 min
Available in 6 platform(s).