Chris Krauser
ACTOR, PRODUCER, WRITER
Chris Krauser Movies or Tv Shows (upto Dec 2023) - Watch Online
29th May 2022 | FlixCatalog Staff
Your region: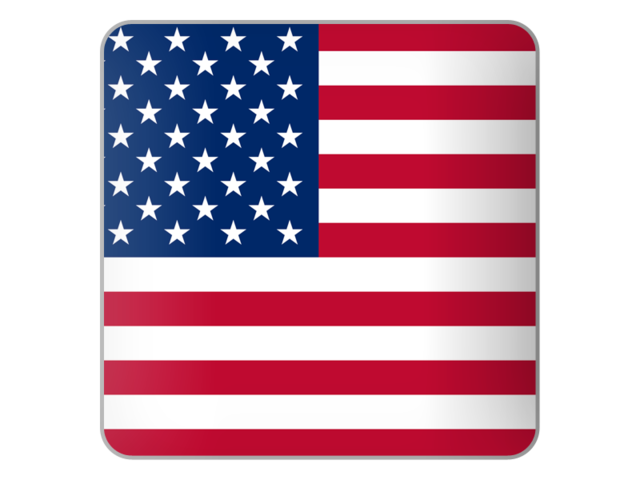 USA
Chris Krauser was born Christopher Allan Krauser on September 8th 1977 in Sylvania Ohio. His father Christopher Paul Krauser is Polish and German who previously owned a business and raced cars with Porsche. His mother Jeanne is half Italian and grew up in Southern California attending the Hollywood High School. His great grandfather Steve on his dad's side was from Warsaw Poland and his grandmother was from Rome Italy on his mom's side. His great, great uncle Alfred was a WWI fighter pilot back in Germany. Chris spent time between both states Ohio and California but mostly stayed in Ohio until August of 2002. Once in a while with his family he visited his grandmother who lived on Venice Beach until the early 1990's where she owned a home.He attended Ladyfield, a Catholic private grade school in Toledo which is in Northwest Ohio. During this time he got into some trouble at school and received bad grades. Growing up at an early age he started lifting weights after his father gave him his first barbell set. As a youth and a teen he won a few small powerlifting tournaments in the middleweight and light heavyweight class of 160 - 176 and 177 - 189lbs. He became an avid weightlifter sometimes exercising most of the day. From an early age he dreamed of becoming a bodybuilder up until about 19 years old but then that dream seem to fade away. He realized having a more lean frame was more attractive to have than a stockier one and in general more healthier. Around that time while academically struggling at St. Francis De Sales Catholic High School he thought about becoming a model or an actor instead but waited until after High School to do so. While attending St Francis during his Freshman and Sophomore years he wrestled but won only 1 match, his last one in that period of two years and took a pretty tough beating. He wrestled briefly but left during his junior year after struggling to maintain the 112 lbs weight class. He struggled in school getting poor grades and detested his home life while staying with his parents. Lifting weights and exercising pretty much helped him survive through much of this period during which he had many faltered relationships. While attending the University of Toledo he dropped out of Business School during the beginning of the third year with around 70 credits. Wanting to explore a different route and attempting to get his feet wet with some experience he tried acting at the University Of Bowling Green. With the help from the instructor of the class, after trying out for a few plays like Othello and Macbeth by Shakespeare he found acting not as he expected. He dropped out of acting after a year and then left the University. Still wanting to try acting but not Shakespeare, while working at a job he meet a friend whom helped him get his first small acting role in the film called Ice Cold Fear filmed in 2001 playing a beach bum. The film didn't get released until years later. During this time an interest in guitar and piano music came about. He quickly learned how to play piano and even took lessons as a kid. He wrote a few pieces of music during an early period in his life. The guitar became less of an interest but that to still stuck with him until he had to sell it for money. At the same time he started writing his first screenplay and briefly modeled some clothes for Dilliard's while also working there at 21.He went to New York and tried out for Next Model Management but couldn't come back due to financial situations. During his childhood he encountered a few traumatic experiences like falling off a moving boat and had several severe car accidents.During the summer of 2000 and 2001 he traveled to Canada to be an extra in a film and auditioned for two agencies but didn't really accomplish much during that period. During 2001 he signed up with TVI Actors Studio Showcase and flew to Los Angeles for two weeks. During the two week showcase he made a few contacts and meet a few agents but did poorly. His acting was not good nor was he prepared during the time of the showcase because he never had really ever done anything like that especially in front of that many professional people. He came home at the end of 2001. But feeling that Ohio was not the right place to live the rest of his life he decided to move to Los Angeles. He saved up some money and sold some of his belongings. While working at the Home Depot took a transfer from Toledo Ohio to 2000 miles across the country to another store in Southern California. He packed up his stuff and drove 55 hours with a friend to Altadena California. Shortly after arriving rent prices went up and he couldn't afford his place. So he lived anywhere he could. He also worked many different jobs in LA as a server, bus boy, putting together electrical components at a warehouse, a doorman at Club Lotus and a dishwasher at local restaurant chain which went out of business. He slept mostly in his car for some of 2002 to the end of almost 2005. He lived outside the Walmart and around the corner or near the Home Depot wear he was working. While sleeping in his vehicle outside a Car Max for 3 months people would shout and throw things at his car to make him leave the lot but he never did and a few times he found his tires flat. In order to keep his circulation going or get enough exercise he would get out and run around his car for an hour and do push ups during the night time after work. A number of times got arrested but let go after he explained to local police officers his situation some of which would actually come back and check up on him to make sure he was okay. He would take showers at a nearby gymnasium and clean himself up. Finally a family member in late 2005 helped him get an apartment in Van Nuys. During the beginning of 2004 he signed up with Central Casting as well as a few other extra casting agencies to earn some extra money while also working a regular day job. He worked almost everyday 5 to 6 days a week for the next few years on the film sets willing to do almost anything to get a job. He was fired from Central Casting in 2009 while on set during an assigned week for Criminal Minds. Unfortunately he had to leave on an family emergency but they didn't seem to understand the circumstances. During a music class he took with one of the top composers in Hollywood he got to play his one of his piano music sonatas in front an entire filled room. After just a few minutes Mr. Young quoted saying," He has a lot of talent." But also stated "A good lesson in jazz might might helpful." He got a few small roles from 2004 - 2008. He got to play a Swat Officer in the TV series C.S.I Miami and F.B.I. Special Agent Eddie Velasco in Dexter. In The World's Most Astonishing News!(Sekai Gyoten News!) playing a Lead Detective in one of the episodes during 2009. In the TV Movie Surviving Terror 2008 he played the role of Tario Guard Shivago while being filmed at Ontario Airport. He signed a few contracts with some agencies but dropped out due to financial constraints and decided he needed something steadier. At the same time he quite his regular day job and took a vendor job which took him all over southern California. A year later after quitting that job he returned to the Home Depot working at the Hollywood Store on Sunset Blvd for half a year during 2006. He then started writing a few screenplays and at the same time got hired as a Car Salesman at Universal City Nissan near Universal Studios. After he parted ways with Universal City Nissan he started a program at a nursing school graduating in 2011 as a licensed nurse. He currently is finishing his Registered Nursing somewhere in Southern California with a degree. - IMDb Mini Biography By: Anonymous


Fan Zone
Chris Krauser's Movies and Tv Series available to Stream now ..
A vampire lands work as a private investigator and falls for a mortal woman.
7.6/10
60 min
Available in 3 platform(s).
A government scientist and his tough attractive FBI handler try to save people from deadly scientific experiments, poisoners, rare diseases, and environmental hazards.
7.2/10
45 min
Available in 3 platform(s).