Barron Christian
ACTOR, PRODUCER, EXECUTIVE
Barron Christian Movies or Tv Shows (upto Jan 2022) - Watch Online
16th Jan 2022 | FlixCatalog Staff
Your region: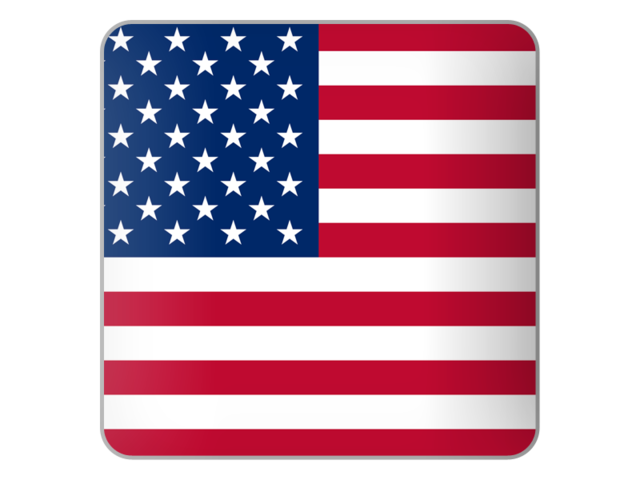 USA
Barron Christian was born just outside of London, England, on December 18th, 1945, soon after World War II had ended. His birth name, a rather long one, is Donald Mark Barron Rolff Christian Mountbatten-Battenberg. Barron was named after many of his clan's influential relatives and their closest friends. Due to the fear of reprisal stemming from his British family's influence during World War II, it was determined that, in 1950, at five years of age, Barron would be brought to America to live as the son of a carefully selected guardian. This move was considered a necessary and prudent precaution under the circumstances. Barron was relocated to Lake Arrowhead, California, a resort community, under the guardianship of Mildred Parker, a relative of his father's closest friend. However, in the early 1950s, a child with a name differing from his parent's was assumed to have been conceived "out of wedlock" and therefore disdained as an illegitimate child. So to avoid spurious gossip, Barron took on his guardian's surname and was raised as Donald C. Parker. Other than the advantages of private tutelage and the opportunity to travel, Barron's early years were more or less unremarkable. One afternoon, while attending Rim of the World High School, in Lake Arrowhead, California, Barron was un-ceremonially and with no advanced notice, taken from school, a flown to Lakenheath, England and immediately enrolled in an Oxford, Cambridge preparatory finishing school. Confused and definitely feeling out of his element, Barron became rebellious. However his outlook soon improved as he adapted to the daily rigors of life in what Americans term a "private school". Barron found solace when he chose an elective course in the Dramatic Arts, and escaped into the study of drama. After a time, Barron admitted to himself that he was not, by any means, Oxford/Cambridge material. This, combined with a severe case of homesickness, convinced Barron to return to the Parker residence in America. Barron pursued his new found interest in theater by joining the San Bernardino Civic Light Opera. He worked many Broadway road shows, doing everything from manning the Dyno-lights to "traipsing the boards". Barron was not known as a particularly good singer or dancer, but was well-liked by his fellow players and was allowed to participate in the shows provided that he sing quietly and dance in the back row.At 21 years of age, Barron moved to Los Angeles, where he leased the Greta Garbo Manson in the Hollywood Hills, above Hollywood Blvd and Laurel Canyon. At that time The Canyon was known for its celebrated residence and constant, high-profile parties. In 1966, Barron was cast as a lead in Michael Musto Sr.'s, film "Educated Heart" produced by Musto's Lunar Productions. He joined Screen Actors Guild, but there was already a member by the name Donald Parker. As a result, Barron's manager and agents put their heads together and came up with the name Barry Christian, which was derived from two of his middle names. This film, co-starring Barron along with Tony Geary, Anne Archer and James Craig, was never completed because of budgetary problems. Barron was more than financially comfortable so he never took his acting career seriously. He chose instead to play movie star by living the good life to excess. He indulged in drinking, drugs and constant party hopping with celebrities such as John Lennon, David Bowie and LA's number one disc jockey, KHJ radio's Humble Harve, while missing opportunity after opportunity to work. Barron bought a second home in San Francisco where he tried his hand in producing some music videos and a documentary for Merrill Lynch. In 1988, Barron, along with his business associate Robert Boswell, came up with the unique and innovative precursor to "Baby Einstein". It was called BabyVisioN. Since it was more cost effective to shoot in New Zealand, off Barron went, script in hand. The four month shoot was successful. The sensation that BabyVisioN caused was both good and bad. Debate arose on the subject of putting a baby in front of a television, but overall BabyVisioN helped popularize what has now grown into an acceptable and lucrative genera of baby-video programming. Publicity was assured by BabyVisioN's controversy and to make the most of this, Barron toured the talk show circuit. Sales went through the roof, but stopped immediately after he signed with a badly chosen distributor. Disheartened, Barron again went to the familiar comfort of his old ways. A few years later, Barron said that he regretted his misspent youth. Charting a new course, he began to take his chosen profession seriously. Barron was signed by Pacific Artists, and began accepting small, mostly unaccredited parts in television, commercials and film production. Barron became adept at playing character roles. One example being a Klingon in Star Trek VI. He worked a couple of years in these less-than-memorable parts. Then thing began to look up. Since Barron was knowledgeable in antiques and fine art, and with finances growing thin, he was offered a position as Senior Art Consultant with a high end art gallery in The Galleria Mall in Encino. On a fateful afternoon, during one of Barron's shifts (as what he termed "a glorified salesman") Barron caught the attention of a Warner Brothers television producer. As they spoke over an expensive self portrait of Yaacov Agam, the producer commented on the quality of Barron's voice. He remarked that Barron possessed an expressive tonal quality and an extraordinarily, cultured way of speaking. On the spot, the producer offered Barron an interesting role in the animated Batman and Robin TV series. This was to herald Barron's return to a better level of work and provide validation to his talents. Unfortunately, on January 29th of 2004, at 04:29 AM, three days before Barron was to begin voicing his role, the Los Angeles earthquake struck and brought the entertainment business to its knees. His house was seriously damaged, the promise of a great role was up in smoke and the Galleria Mall was flattened. The combination of these misfortunes hit Barron extremely hard. Disillusioned one again, Barron turned his back on the business, pulled up stakes and moved to "earthquake safe", Golden, Colorado. Oddly enough, this turned out to be a good move. Denver, Colorado was TCI's national cable center and many large advertising agencies called it home. Although he was not looking, commercial voice over work was everywhere and it seemed to target Barron's signature voice. Barron began to work for major advertising agencies such as: J. Walter Thompson, United Artists, Ford, Karsh and Hagan, etc. His resume began to grow dramatically. In 1996 Barron was to have his first (although minor) touch with Oscar by narrating the Academy Award winning short documentary, "A Story of Healing". In 2008 Barron completed filming his role as the billionaire Carl Simons in Eddie Murphy's new film "NowhereLand". He is co-staring with Larry Laverty and Lloyd Kaufman, in Kristian Day's feature, Body in a Dumpster, in the summer of 2008. The book "First Born?", being written by co-authors, Dane Bernhardt and Alyssa Dean, chronicles the history surrounding Barron's more notorious family ties. "First Born?" is due for release in 2009. - IMDb Mini Biography By: Dane Bernhardt


Fan Zone
Barron Christian's Movies and Tv Series available to Stream now ..
Lost mines, abandoned diggings, ghost towns. Generations later, their stories continue to fascinate and intrigue. And even haunt us.
7.5/10
57 min
Available in 4 platform(s).